Skip Navigation
Website Accessibility

Sew in Love Block of the Month Program
Dear Friends,
The highly anticipated collection of Little Sweethearts by Edyta Sitar of Laundry Baskets Quilts has arrived, but I did not receive my full order and Andover has sold out of the fabric for this round of printing.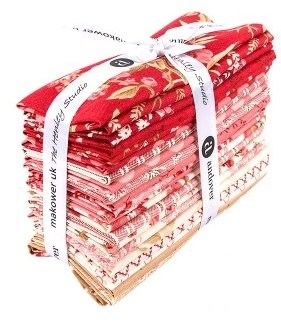 I spoke with Andover this afternoon and they are anticipating the fabric to be back in stock no later than October. While the collection was expected to be wildly popular, it exceeded their expectations; thus the shortfall of fabric to fill our order.

Due to this unexpected development, I am not going to start the "Sew in Love" Block of the Month program until October.

There will be two options in the BOM - pieced or applique. The program will be an eleven month program and the monthly cost will be $22.99 plus a $5.00 shipping (total $27.99 each month). The finished quilt is 75-1/2" x 75-1/2".

Pieced Quilt



Applique Quilt is show on the cover of the "Sew in Love" book.




The program will include the "Sew in Love" book that contains all of the quilt blocks plus has several other bonus quilt patterns that feature some the of BOM blocks and over 18 yards of fabric (quilt top and binding - back not included). Backing can be purchased separately (4.75 yards). The suggested backing fabric is 8822-E (pictured below).




If you would like to order a kit, we will sell the kit for $224.99 plus $7.25 shipping.

We will also offer the program featuring the "Something Blue" collection by Edyta Sitar. This collection has the same prints, but are in creams and blues (examples of the collection pictured below).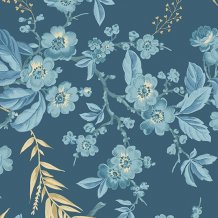 We have other items on order that can be purchased separately - foundation paper and templates and will have these on our website as soon as they arrive.

We will start taking reservations for the BOM program and kits. If you are interested, please contact the shop at 770-781-0001 to reserve for spot with a $4.99 registration fee.

We are placing another order for the collection due to expressed interest and demand.

Please note that shipping charges referenced is for U.S. destinations only.

We are excited to offer you to program and look forward to hearing from you soon.

Happy Quilting!

Janet