Skip Navigation
Website Accessibility

The Last Chance Sales! Santa has arrived!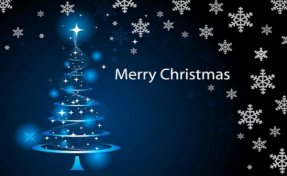 Greetings to all,
Happy Holidays to all! As the close of the year is streaking toward us like a comet, all of us at Thread Bear Fabrics would like to thank all of you for your patronage - for without you Thread Bear would not exist.
We sincerely wish all of you and yours a Merry Christmas and a safe and prosperous New Year. This is just a friendly reminder, before Santa arrives, of Holiday hours and such and, oh yeah, the last sale of the year!
****************************************************
Holiday Hours

Monday Christmas Eve 12/24 Open 10 AM Close 2 PM (Opening early for all last minute Christmas shopping or quilting must haves for the holiday.)

Tuesday Christmas Day 12/25 - Closed

12/26/2018 -1/1/2019 Closed (we are moving Janet's Mom)

Wednesday 1/2/2019 - Open Normal Hours
****************************************************
Last Chance Sale
All Fabric 25% Off! (Includes pre-cuts!)
(See Santa is real!)

Online Customers Use Coupon Code "Santa"
This is in addition to any promotions and sales currently in effect. Please note, although the brick and mortar store will be closed between Christmas and New Year - the online store will be open. You can still order but, the orders will not be shipped nor be able to be picked up till after 1/2/2019.

This sale will end on Sunday, January 6th at midnight.


**************************************************
Some of our Stocking Stuffers and Promotional Gifts have finally arrived - just in time for the big day.

Gifts & Promotional Items

*Moda Scarves - 100% Rayon in assorted styles and colors

*Toweling - In assorted styles and colors (Sorry, the 2019 calendar towels are all gone!)

*Best Press - It is not frozen and the gallon refills are here! Specially priced at $36.99 (Please note if you plan on filling all those empty mini bottles with Best Press and giving them as Stocking Stuffers - Make sure the recipients know it is a Starch Alternative and not a new blend of Johnny Walker Purple - ie don't drink it!)

*Thread Bear (7 function) Gadget Pens - We have a few left.

*Colored Storage Jars - Assorted Sizes and colors

*Holiday Stationary Sets (looks like a candy cane)

*Quilter's Pocket Notepads - Just checked them in yesterday - we have 24.

*Thread Bear Fabrics 2.5" X 6" Ruler by Creative Grids - We have about 30 left.

*Quilter's Band-Aids - Gag gift

*Quilter's Survival Tin - Gag Gift

***And of course - The Best Stocking Stuffer of All - Gift Certificates!

***************************************************
That brings me to the guys. Yeah, I know it is a bit early to start your Christmas Shopping. I know the target date is the 23rd, but why hassle over this. Bowl Week is coming up. Want to be able to watch the games uninterrupted? You bet ya!

Do the smart thing - BUY HER A GIFT CERTIFICATE FROM THREAD BEAR.

With over 25,000 bolts of fabric to choose from, a friendly staff, free chocolate, and at least two people (that being Tina and Janet) who speak fabric fluently your wife or girlfriend might be gone for a week. Dude, you better stock up on the Cheetos and beer! Could be a long week.


Thread Bear makes it easy – open Monday, Christmas Eve 10 AM until 2 PM – slide in – buy that Gift Certificate before the fateful day – painless. Guys – this is a no brainer.
What over slept? – Its Christmas morning! Thread Bear is closed! What am I going to do??!! Relax. We got your back. Log onto www.threadbearfabrics.com Click on Shop Online (on left hand side of page) and Gift Certificates will at the top of the page. Fill out the information. Click print. What, no printer paper – just grab some toilet paper (I'm sure you have some of that) and write the bar code number on on it – Good as gold – You are safe for another year!
You know, just sort of comes with the territory, she is going to critique your wrapping technique. This is easy - put it in an envelope. Whoa! Check put those mitered corners! All quilters appreciate mitered corners!
However, if you want to package any of those gifts yourself, - "The Bear" has got your back. I will leave outside a case of assorted item boxes (perfect for wrapping small items) till 12/24/2018 at 2 PM.
So, you bought her a tube of glow in the dark lipstick. (Trust me bad idea - they only sell one color to guys - the wrong one!) Now you have to package it and all you have is your table saw box. Good decision - I would not part with my table saw box either! Come on by pick up a free box.
No wrapping paper? Well here is an idea. You area guy so you probably got some green and red spray paint somewhere in your garage. Just make sure its dry before loading the gift in the box and giving it to her. Even if it is a Prada bag, she will not like looking like the Grinch with green hands.

Guys, we look forward to seeing you in the next couple of days.

****************************************************


In his season of family, food, friends, and football, I feel we should pay some homage to marriage. As of late with all the political hoopla over same sex marriage and high divorce rates I am afraid the longevity of the marriage of Mr. and Mrs. Claus has been greatly forgotten. As far as I know they are still together and have been for at least all of my 60 plus years. That's quite an accomplishment, especially since if you think about it - Santa knows where all the naughty girls live!!



****************************************************
Finally, something to read at half-time:


As many of you realize we want to sell lots of fabric (maybe me more than Janet), and our promotions may seem somewhat unorthodox at times (guess you can blame that mostly on me) but we hope we never go quite this far:

Enus, a recent proud graduate of North Carolina State University (purely coincidental Janet and Enus went to the same school) with a major in Marketing and minor in Silo Management (State is North Carolina's foremost agricultural school whereas the school I went to - University of North Carolina - was alas, just steeped in culture).

Note from Janet: Randy tells very bad agricultural jokes and this story is no better!

Upon Enus' arrival in the big city he was amazed at all the people and buildings, but felt a sense of comfort upon seeing a cop on a real live horse in the midst of all the throngs of people and cars.
Enus secured an entry level sales position at one of the larger consumer product companies. He was assigned to the toothbrush division. In short, his job was to sell toothbrushes. He was placed on the standard base plus commission sales rate of pay. The more toothbrushes he sold the larger his paycheck. As this was his first corporate job, Enus was excited at the prospect of making money based on his selling ability. He had confidence and had spent countless hours in the public library researching such stimulating topics as toothbrush design and manufacturing, tooth decay, gum disease, and gingivitis.

Armed with knowledge, desire and ambition Enus began his sales career. At the monthly sales meeting Enus' hopes were dealt a severe blow when the sales figures for the month placed Enus dead last in sales for the entire division.

It was a sobering situation Enus found himself in when the Sales Manager summarily dressed him down in front of everyone for "poor performance" and placed him on a 30 day term of probation. The meeting ended with a curt but rote comment directed at Enus:
"Immediate and significant improvement in your sales performance is necessary to maintain continued employment with this company."

Obviously distressed, Enus approached the Sales Manager after the meeting. Inquiring as to what steps he could take to prevent his impending unemployment. But, Enus was ill prepared for the response he received.


"First you need to learn how to talk. You sound like a southern hick. Nobody wants to buy anything from anybody that sounds stupid. Custer would not buy a machine gun from you! Remember, everyone needs our products. It is up to you to to give them a reason to buy it! Son, I'm going to do you a favor. Spend tomorrow with Jan and Steve. You aren't selling anything anyway! They are the top two sales people in our division. Maybe you will learn something."

Dismayed, Enus thanked the Sales Manager for his suggestions. Enus made arrangements to meet with Jan and Steve for breakfast.

As all were present at the recent sales meeting and had observed the lashing given to Enus; neither Jan nor Steve had any intentions of making sales calls with Enus. Enus was to be avoided like the plague, but both Jan and Steve believed since he called the meeting then Enus should have the privilege of paying for breakfast.

At breakfast, Enus thanked them for agreeing to meet with him. Enus, then bluntly asked, each of them, "What do you attribute your success in sales to?

Jan, a young attractive blonde was first to answer.

"Well, several things. I'm confident, knowledgeable, and unlike you I speak really well - conveys a sense of refinement, education, and culture - and oh it helps that I am really, really hot!! Every man who meets me wants to know me. Selling toothbrushes to them is soooo easy!. I really like to go into bars - you know the real dives. Just sit at the bar. Every guy in there wants to buy me a drink - great perk! Then all I have to do is tell them how important fresh breath on a man is to me and oh by the way I sell toothbrushes.


I could sell them to those rubes even if they had mold growing on the bristles. So I guess what you need is a gimmick - it sure will not be your speech - best to keep your mouth shut and it will not be your looks either - since quite frankly you are not much to look at - so I don't know what to tell you about that. Guess you will have to think of your own gimmick. Just make sure the rube thinks it will improve his life. Remember you control his hopes, dreams, and especially his need.

Oh yeah - your meeting - your check. Bye."

Enus quickly stammered,
"What about work? I'm supposed to work with you today."

As she climbed out from behind the booth sliding and pulling down her skirt in an almost effortless motion she proclaimed,
"Oh please! I can't pick up guys with you tagging along! Some of us can sell."

Enus was brought back to the present by Steve's chuckling comment,

"Man she is a real piece of work. Don't let her get to you. The key to successful selling is location. Find the right location, create a need or desire for your product and - poof - sales happen. Just stand there, smile, and rake in the money.

I set up shop just outside all the food courts at the malls. The fast food creates the need and your friendly toothbrush guy is there to satisfy. It's a great gig plus you only have to work hard at lunch and dinner."

Enus, with a bit of wonder in his voice burbled out "Location." Steve, I am looking forward to learning and working with you".

Steve was prepared and replied,

"Whoa, kid! Wait a minute. I have a wonderful relationship with mall security. We have an "arrangement". They don't hassle me about their "no solicitation policy" and I supply them with all the toothbrushes they could ever want. They don't know you from Adam's house cat. I'd like for you to see how its done, but you got to understand I can't jeopardize that relationship. But, good luck and thanks for breakfast."

As he watched Steve head for the door, Enus was left with a large bill for breakfast and many many questions. He pondered the events of the past two days his eyes narrowing then suddenly dilating. Draining the last drops of liquid from the cup, Enus stood raised his clenched fist in the air and shouted "Yes!"

Upon seeing this, Betty, the waitress assigned to Enus' table, quickly went to see Joseph, the owner of the diner.

" Hey Joe, I think people are really going to like that new coffee. What's in it?"

Weeks went by and nobody saw Enus, but when the monthly sales figures came out there was a major difference. After some serious number crunching, Accounting actually called the Director of Marketing. It appears, in less than a quarter, Enus had shattered all previous sales records, not just for the division, but for the entire company!

The Director of Marketing quickly seeing a chance for advancement suggested the Vice-President of sales join him for the monthly sales meeting for the toothbrush division. Informing the Sales Manager of their plans, he could not resist the opportunity to blow his own horn:

"Well you see I had to show him some tough inspiration. I was instrumental in his turn around. Just told him put out or get out."

Immediately, upon finishing the call with the Marketing Director, the Sales Manager, Mr Meany, called Enus:

"I don't know what you did kid, but I took a chance on you. Took you under my wing, nurtured you to maturity. Now you are tops in sales. Time to show me some love. The Director of Marketing and the Vice President of Sales will be in attendance of our monthly meeting. They are there to meet you, and I am going to help both of us. After we review the monthly sales figures, I plan on allowing you to speak to the group about your miraculous transformation into the company's top sales person. It would be good if you mentioned my name and the divisional sales team for which I am responsible."
Enus, somewhat excited drawled , "Well, for sure, Mr. Meany. Ya"ll, I mean your whole team helped me."
The December Sales meeting was a prelude to the Holiday Christmas Party. It was evident, everyone had the free bar and food on their minds as the sales figures for the month and the accompanying graphs were presented at the speed of light. As everyone was anticipating the adjournment announcement, Mr Meany stood and approached the podium.
"Just a brief item before we close - a phenomenal human interest story. Some of you may know of Enus Magpie - the current company wide sales leader for the month of December. And yes, I am proud to say, he is in my stable - a real stud. Enus, come on up here and tell them how you transformed yourself into such a selling dynamo."
Enus, obliviously nervous, stumbled as he approached the podium which produced a brief laugh from the assembled crowd. After the din died, Enus spoke in his patented southern drawl,
"Golly, I've never spoke to so many people. I'm a bit nervous."
Sensing disaster, the Sales Manager quickly interjected, "It's ok Enus. Just tell us all how you did it. How did you sell so many toothbrushes?"
More composed than before, Enus began,
"Well, all the people here are so nice. All of them helped me - You, Mr. Meany, your team - Jan and Steve - all gave me great advice.
Jan, told me not to talk, and that I was not much to look at - so I knew I could not peddle sex appeal for sales like her, but she told me I needed a gimmick to drive sales.

Steve told me location was very important, but trading products to others for favors was just not my style. Mr. meany's advice of "give the customer a reason to buy our product" was constantly on my mind.

Putting all of this advice into a working plan took some thought, but it actually came to me like a large mouth bass to a worm.
Location - the airport - lots of people. plus it is the holidays. People traveling home to see friends and family.

So, I made some cookies - got me a fold up table. Put up a sign "Free Cookies" - did not have to talk. As people passed by they snagged a cookie from the table. Popped it into their mouth. After the first bite they usually said,
"This is awful! Tastes like horse@#$%!"
To which I pleasantly replied,
"It is? Wanna buy a toothbrush?"
Until next time,
We wish all of you a Merry Christmas, a joyous holiday season, and a prosperous New Year!
Thread Bear Fabrics